Heerlijke mix van een oud recept in een nieuw jasje. Vooral de grofheid van dit product maakt het tot een zalige thee, puur en natuurlijk. Wij gebruiken geen suikers of tarwe in onze sterrenmix, dit is een (h)eerlijke thee die veel energie geeft.
Inhoud: venkel, anijs, steranijs, zoethout*, pepermunt, jeneverbes
Het perfecte kopje: 5 gram - 75/80°C 4-5 minuten
Smaak: kruidig
Kleur: licht geel
*bevat zoethout, bij hoge bloeddruk overmatig gebruik voorkomen.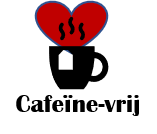 Engelse vertaling - english translation

Delicious mix of an old Dutch recipe with a new twist. Especially the coarseness of this product makes it a blissful tea, pure and natural.
Contents: fennel, anise, star anise, licorice *, peppermint, juniper
The perfect cup: 5 grams - 75/80 ° C for 4-5 minutes
Taste: fresh spices
Color: light yellow
* contains licorice, prevent excessive use in case of high blood pressure