Lavendula:
Vers gedroogde lavendel heerlijk in de thee of als toevoeging bij andere theesoorten. Lavendel kan helpen bij nervositeit en depressie.
Tip: doe eens wat lavendel in de suikerpot of zoutpot, deze krijgt een heerlijke smaak!
Ingrediënten: lavendel
Het perfecte kopje: 2-3 gram op 90 graden
Smaak: zacht, bloemig
KOKEN MET THEE: BLOEMEN
DRANK: Koud of warm, op zichzelf, met thee of andere kruiden.
VOORGERECHTEN: In dressings, sausen of als garnering
HOOFDGERECHTEN: Op vlees, vis, groenten, grillgerechten of barbecue. Geeft extra smaak aan bouillon of een warme saus.
DESSERTS EN BAKKEN: Brood, patisserie, ijs, chocolade, fruitsalades, jam.
Theïne-vrij - Gluten-vrij - Lactose-vrij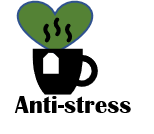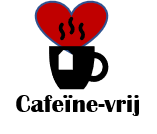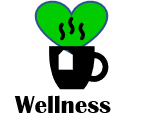 Engelse vertaling - English translation
Lavendula: Freshly dried lavender delicious in tea or as an addition to other teas. Lavender can help with nervousness and depression.
Tip: put some lavender in the sugar bowl or salt bowl, it will get a delicious taste!
Ingredients: lavender.
The perfect cup: 2-3 grams at 90 degrees.
Taste: soft, floral.
COOKING WITH TEA: FLORAL
DRINK: Cold or hot, on its own, with tea or other herbs.
STARTERS: In dressings, sauces or as a garnish.
MAIN DISHES: On meat, fish, vegetables, grill dishes or barbecue. Gives
extra flavor to broth or a hot sauce.
DESSERTS AND BAKING: Bread, pastry, ice cream, chocolate, fruit salads, jam.
Theine-free - Gluten-free - Lactose-free