Zoethoutwortel (Licoriceroot)
€1.50
Zoethout
(liquiritiae)
kan helpen bij hoest door slijm, keelpijn, verkoudheid en virussen. Het belangrijkste is dat de warmte de keelpijn verzacht, dit kan dus ook met gewoon thee alleen. Zoethout zou een extra stimulans kunnen geven.
Er worden daarbij nog allerlei andere gezondheidsvoordelen aan toegeschreven. Het zou helpen tegen maagklachten en vermoeidheid. Maar er is géén wetenschappelijk bewijs dat het ook daadwerkelijk helpt.'
Ingrediënten: puur zoethoutwortel
Het perfecte kopje: 3 gram, 90 graden, 4-5 minuten
Smaak: drop, zoet
KOKEN MET THEE: SPECERIJEN
DRANK: Koud of warm, op zichzelf, met thee of andere kruiden.
VOORGERECHTEN: In dressings, sausen of als garnering
HOOFDGERECHTEN: Op vlees, vis, groenten, grillgerechten of barbecue. Geeft extra smaak aan bouillon of een warme saus.
DESSERTS EN BAKKEN: Brood, patisserie, ijs, chocolade, fruitsalades, jam.
Theïne-vrij - Gluten-vrij - Lactose-vrij
Extra informatie over zoethout:
Zoethoutthee bevat de stof glycyrrhizine, een 'plantengifstof' die de bloeddruk verhoogt. Door deze stof houdt het lichaam vocht vast waardoor de bloeddruk stijgt. Dit effect is tijdelijk. Glycyrrhizine is een natuurlijke smaakstof die vele malen zoeter is dan suiker. In Nederland krijgen we relatief veel glycyrrhizine binnen doordat er veel drop wordt gegeten, waar de stof ook in zit. Verdunt met water zou je meer dan 3 liter thee moeten drinken maar, toch opgepast voor die mensen die extra gevoelig zijn.Glycyrrhizine zit in sterrenmixthee en alles met dropsmaak. Denk aan hoestsiroop, keelpastilles, kauwgum, en zwart-witpoeder. Maar ook in bier met dropsmaak, Sambuca en Ouzo. Ook wordt het soms toegevoegd aan medicijnen om de bittere smaak te maskeren.'Als je zwanger bent is het belangrijk om goed op te letten met zoethoutthee. Ook bij kinderen en als je een hoge bloeddruk hebt, of een een verhoogd risico daarop, is het raadzaam om op te passen met zoethout.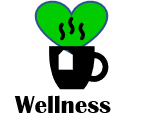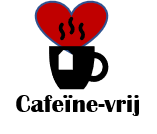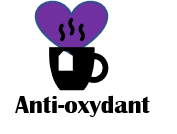 Engelse vertaling - English translation
Liquorice (liquiritiae) can help with cough from mucus, sore throat, colds and viruses. The most important thing is that the heat soothes the sore throat, so this can also be done with ordinary tea alone. Liquorice could provide an extra boost. There are also all kinds of other health benefits
attributed. It would help against stomach upset andfatigue. But there is no scientific proof that it actually helps.
Ingredients: pure licorice root.
The perfect cup: 3 grams, 90 degrees, 4-5 minutes.
Taste: licorice, sweet.
COOKING WITH TEA: HERBS
DRINK: Cold or warm, by itself, with tea or other herbs.
STARTERS: In dressings, sauces or as a garnish.
MAIN COURSES: On meat, fish, vegetables, grills or barbecue. Gives extra flavor to broth or a warm sauce.
DESSERTS AND BAKING: Bread, pastry, ice cream, chocolate, fruit salads, jam.
Theine-free - Gluten-free - Lactose-free
Additional information about liquorice:
Liquorice tea contains the substance glycyrrhizine, a "plant poison" that lowers the blood pressure. Because of this material, the body retains moisture, causing the blood pressure to rise. This effect is temporary. Glycyrrhizine is a natural flavoring agent and is sweeter than sugar. Glycyrrhizine is used in a variaty of foods and drinks.Think of cough syrup, throat lozenges, gum, and black and white powder. But also in beer with liquorice flavor, Sambuca and Ouzo. It is also sometimes added to medications to mask the bitter taste. If you are pregnant or if your children like licorice, it is important to pay close attention to liquorice tea.