Winterkracht (Winterpower)
€3.35
Een extra energie boost om de dag mee te beginnen krijgt u met deze Green Energy thee. Een gedurfde, pittige boost van groene thee en yerba mate; een Zuid-Amerikaanse struik waarvan gezegd worden dat de blaadjes een lang leven garanderen. . Een heerlijke thee, vol energie door de toevoeging van yerba mate en guaranazaden. Ook heerlijk na fysieke inspanningen.
Ingrediënten: Groene thee, yerba mate, hagendoorn, sinaasappelschil, kaneel, aroma, guaranazaad, kardamon, zonnebloemblaadjes.
Het perfecte kopje: 2-3 gram op 200 cc water van ongeveer 80 graden, 2-3 minuten.
Kleur: licht groen
Smaak: kruidig maar fris door de citrus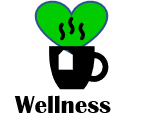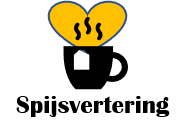 You will get an extra energy boost to start the new day with this Green Energy tea. A bold, spicy boost of green tea and yerba mate; a South American shrub of which people say the leaves will guarantee a long life! A delicious tea full of energy thanks to the addition of yerba mate and guarana seeds. Also wonderful after physical exercises.
Ingredients: Green tea, yerba mate, hawthorn, orange peel, cinnamon, aroma, guarana seed, cardamom, sunflower petals.
The perfect cup: 2-3 grams in 200 cc of water at about 80 degrees, 2-3 minutes.
Color: light green.
Taste: spicy but fresh due to the addition of citrus.