Witte thee met zoete amandelen en frisse sinaasappel. Dit is een heerlijke winterthee, al moet ik zeggen, wij hebben klanten, die deze thee het hele jaar drinken. Een heerlijke aanrader!
Ingrediënten: witte thee, kaneel, groene thee, sinaasappelschil,
amandel
, lemongras, sinaasappelbloesem, aroma, rozenbloesem.
Het perfecte kopje: 2-3 gram - 75/80°C - 2/3 minuten.
Smaak: zoet, amandelkoekjes met lemon.
Kleur: licht geel.
Detail: dit product bevat noten.
Voedingswaarde informatie
Calorische waarde [kJ]: 6 / [kcal]: 2; Vet [g]: <0,1 ; verzadigde vetzuren [g]: <0,1 ; Koolhydraten [g]: 0,2 ; waarvan suikers [g]: 0,1 ; Eiwit [g]: <0,1 ; Zout [g]: <0,1
Gemiddelde voedingswaarden op basis van 100 ml infusie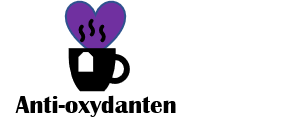 Engelse vertaling - English translation
White tea with a spicy orange/almond flavor, also known as Tutanchamun tea. This is a delicious winter tea with that warm taste of orange, almonds and cinnamon. Although I have to say, we have customers who drink this tea all year round. A wonderful recommendation!
Ingredients: white tea, cinnamon, green tea, orange peel, almond, lemongrass, orange blossom, aroma, rose blossom.
The perfect cup: 2-3 grams - 75/80 ° C - 2/3 minutes.
Taste: sweet, almond cookies with lemon.
Color: light yellow.
Detail: this product contains nuts.