Vlierbloesem (Elderflower)
€3.80
Vlierbloesem heeft een bijzondere bloemige, fruitige en toch kruidige smaak. Heerlijk in de ijsthee in de zomer. Elke bloesem heeft een wat honingachtig karakter zo ook deze vlierbloesem.
Vlierbloesem is gezond, bevat vitamine C en E en veel antioxidanten. Kan ontstekingsremmend, vochtuitdrijvend en slijmoplossend werken. Het kan goed helpen bij bijvoorbeeld een holte-ontsteking en het ophoesten van slijm. Het kan ook helpen om griep te voorkomen of dat een griepje minder lang duurt en minder hevig is.
Ingrediënten: vlierbloesem
(sambuci flor.)
uit Bulgarije
Het perfecte kopje: flinke theelepel (3 gram), 90 graden, 4 minuten trekken
Kleur: licht geel
Naast thee ook heel leuk om vlierbloesemsiroop van te maken.
KOKEN MET THEE: BLOEMEN
DRANK: Koud of warm, op zichzelf, met thee of andere kruiden.
VOORGERECHTEN: In dressings, sausen of als garnering
HOOFDGERECHTEN: Op vlees, vis, groenten, grillgerechten of barbecue. Geeft extra smaak aan bouillon of een warme saus.
DESSERTS EN BAKKEN: Brood, patisserie, ijs, chocolade, fruitsalades, jam.
Theïne-vrij - Gluten-vrij - Lactose-vrij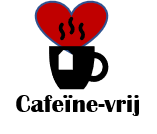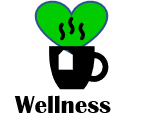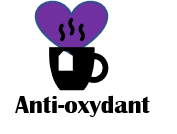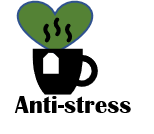 Engelse vertaling - English translation
Elderflower has a very special floral fruity and at the same time herbal taste. It is delicious in iced tea in the summer. Each blossom has a somewhat honey-like character, which also goes for elderflower. Elderflower is healthy, contains vitamins C and E and many antioxidants. Can be anti-inflammatory, diuretic
and expectorant. It can help with, for example, a cavity inflammation or coughing up mucus. It can also help to prevent the flu or to prevent the flu from taking longer and being less severe.
Ingredients: elderflower (sambuci flor.) from Bulgaria.
The perfect cup: large teaspoon (3 grams), 90 degrees, draw for 4 minutes.
Color: light yellow.
Besides tea, you can also try to make elderflower syrup.
COOKING WITH TEA: FLORAL
BEVERAGES: Cold or warm, on its own, with tea or other herbs.
STARTERS: In dressings, sauces or as a garnish.
MAIN COURSES: On meat, fish, vegetables, grills or barbecue. Gives extra flavor to broth or a warm sauce.
DESSERTS AND BAKING: Bread, pastry, ice cream, chocolate, fruit salads, jam.
Theine-free - Gluten-free - Lactose-free