Zachte blend van groene sencha thee (bovenste blad) met heldere rode en gele rozenblaadjes, stukjes frisse aardbei, kaasjeskruid en zonnebloem blaadjes. Zacht, zoet en rozig.
Ingrediënten
:
groene thee (89%), aroma, gevriesdroogde aardbeistukken, roze rozenknopjes, gele rozenknopjes, kaasjeskruid, zonnebloemen.
Smaak: zacht, zoet en rozig van smaak
Kleur: licht geel.
Het perfecte kopje: 2-3 gram, 1-2 minuten op 80 graden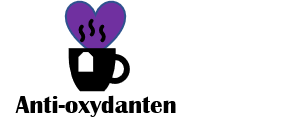 Engelse vertaling - English translation
Soft blend of green sencha tea (top leaves) with bright red and yellow rosebuds, pieces of strawberry, mallow and sunflowers. Sweet, soft and rosy.
Ingredients: green tea (89%), aroma, freeze-dried strawberry pieces, pink rose buds, yellow rose buds, mallow, sunflowers.
The perfect cup: 2-3 grams,1-2 minutes at 80 degrees.
Taste: fresh and spicy sweet.
Color: light yellow.