Vanille Rose is een van onze nieuwste aanwinsten; een heerlijke groene japanse bancha thee met gele rozenknoppen en vanille. De geur alleen al is onweerstaanbaar. Een momentje voor jezelf, en de wereld ziet er een stuk lichter uit!
Ingrediënten: Japanse groene bancha thee, gele rozenknoppen, aroma, natuurlijk vanille aroma (1%)
Het perfecte kopje: 2-3 gram 80°C 2 minuten
Smaak: groene vanille
Kleur: licht groen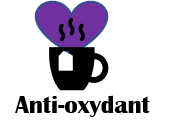 Engelse vertaling - English translation
Vanilla Rose is one of our latest additions; a delicious, green Japanese bancha tea with yellow rose buds and vanilla. The fragrance alone is irresistible. Take a moment alone to enjoy this tea and the world with look much brighter afterwards.
Ingredients: Japanese green bancha tea, yellow rose buds, aroma, natural vanilla aroma (1%).
The perfect cup: 2-3 grams 80 ° C 2 minutes.
Taste: green vanilla.
Color: light green