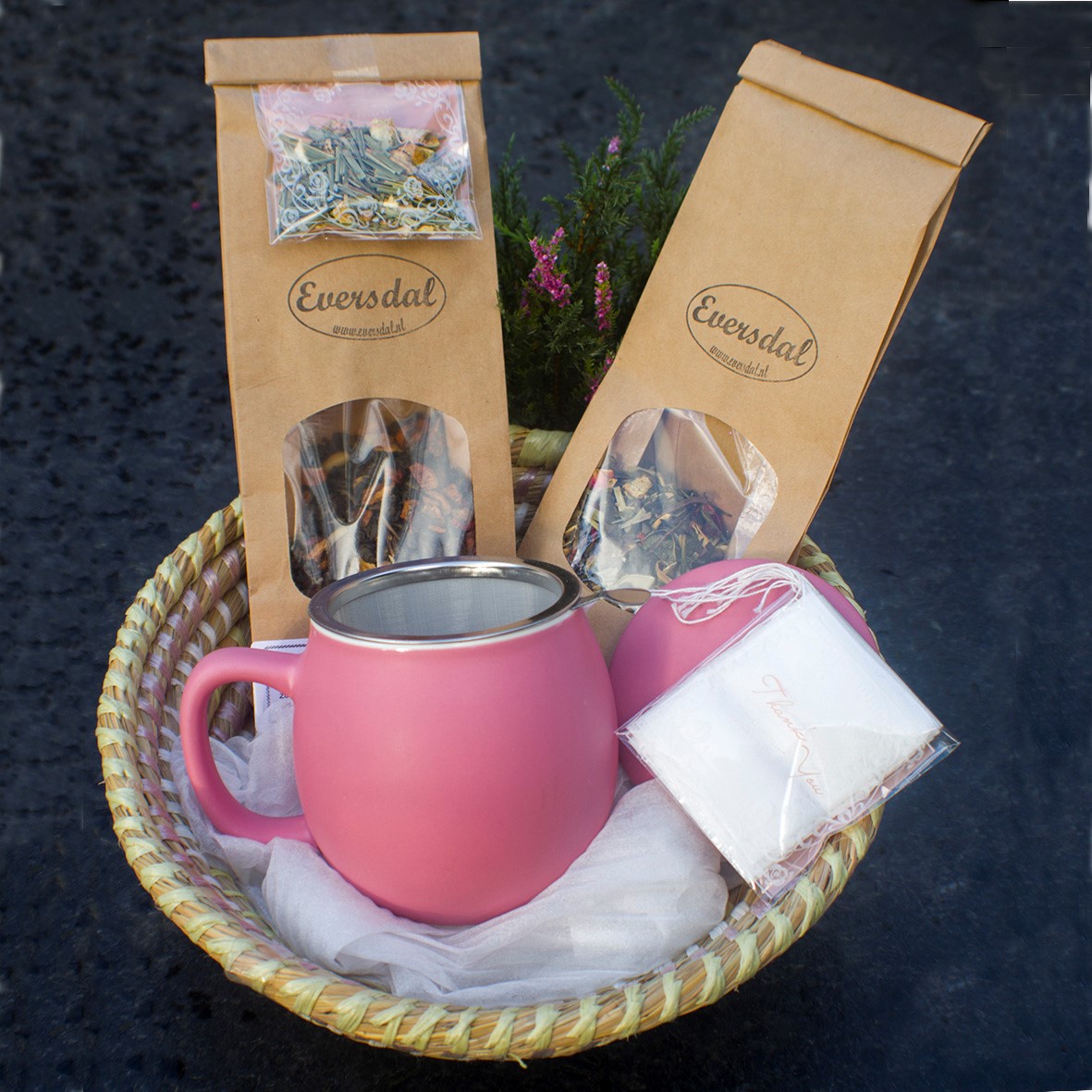 Thee kadoset "Eversdal"
€ 25.00
Dit mooie kadoset is echt voor de liefhebber van onze heerlijke thee. Het set bestaat uit een mooie rieten mand gevuld met 2 x thee naar keus van 100 gram, 1 proefmonstertje thee, 1 zakje met 20 theezakjes met touwtje en een prachtige porseleinen Mok uit de serie "colourful". De mok is er in verschillende kleuren. Mocht u geen voorkeur hebben, stellen wij het pakket samen uit onze best lopende theesoorten met een mok uit onze voorraad. Mocht u wel voorkeur hebben, geeft u dan aan bij het vakje ''commentaar" welke twee theesoorten u wilt ontvangen of welke kleur mok (roze, olijf, lichtblauw of bordeaux).

Wordt geleverd in cadeauverpakking.