Een intense, gebalanceerde en volle blend van zwarte thee uit China en India met stukjes cacao dop en vlierbloesem. Een aroma om van te watertanden met heerlijke gebrande cacao en caramel.
Ingrediënten: Zwarte thee uit China en India, stukjes cacaodop, vlierboombloesem en aroma.
Het perfecte kopje: 2-3 gram 90°C 2-3 minuten.
Smaak: vol, cacao.
Kleur: donker oranje naar rood.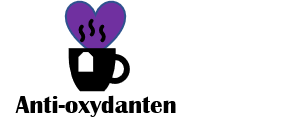 Engelse vertaling - English translation
An intense, balanced and full blend of black tea from China and India with pieces of cocoa cap and elderflower. A mouth-watering aroma with delicious roasted cocoa and caramel.
Ingredients: Black tea from China and India, pieces of cocoa pod, elderflower and aroma.
The perfect cup: 2-3 grams of 90 ° C for 2-3 minutes.
Taste: full, cocoa.
Color: dark orange to red.