Stevia - 100% natuurlijke zoetstof
€2.75
Natuurlijke zoetstof zonder calorieën. Puur natuur! Heerlijk om toe te voegen bij zoete ijsthee in de zomer. Het heeft een lichte zoethout-nasmaak.
Ingrediënten: stevia
(stevia rebaudiana).
Tips voor het gebruik:
Naar smaak toevoegen aan thee, kruiden of tisanes voor het zetten. Dit product mag je met kokend water opschenken maar let op dat je dit niet in combinatie met mooie groene thee doe. Dan zou het blad van de groene thee verbranden en hou je een bittere nasmaak.

Een theelepel steviapoeder geeft ongeveer dezelfde zoetheid als 8-16 theelepels suiker. Hiervoor zou je het blad dan eerst voor moeten verpulveren.

Maak een siroop door aan een deel stevia 4 delen warm water toe te voegen. In een luchtdicht afgesloten container 24 uur laten trekken en daarna de bladeren er uit zeven. Het kan nog worden ingekookt om een meer geconcentreerde siroop te krijgen. Gekoeld bewaren. Prachtig in combinatie met vlierbloesem, en hmmm op de pannenkoek!
KOKEN MET THEE: KRUIDEN
DRANK: Koud of warm, op zichzelf, met thee of andere kruiden.
VOORGERECHTEN: In dressings, sausen of als garnering.
HOOFDGERECHTEN: Op vlees, vis, groenten, grillgerechten of barbecue. Geeft extra smaak aan bouillon of een warme saus.
DESSERTS EN BAKKEN: Brood, patisserie, ijs, chocolade, fruitsalades, jam.
Theïne-vrij - Gluten-vrij - Lactose-vrij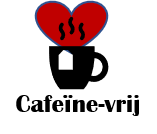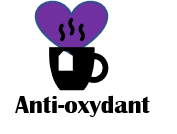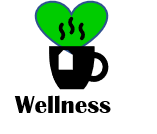 Engelse vertaling - English translation
Natural sweetener without calories. Pure nature! Delicious to add with sweet iced tea in the summer. It has a light liquorice aftertaste.
Ingredients: stevia (stevia rebaudiana).
Tips for use:
Add to taste to tea, herbs or tisanes before brewing. You can pour this product with boiling water, but make sure that you do not do this in combination with beautiful green tea. Then the leaf of the green tea would burn and you would have a bitter aftertaste.
A teaspoon of stevia powder provides roughly the same sweetnessas 8-16 teaspoons of sugar. For this you would first have to pulverize the leaf.

Make a syrup by adding 4 parts warm water to one part of steviaadd. Leave to soak in an airtight container for 24 hours andthen sift out the leaves. It can still be boiled down to one moreto get concentrated syrup. Keep it cooled. Wonderful in combination with elderflower, and hmmm on the pancake!

COOKING WITH TEA: HERBAL
BEVERAGES: Cold or warm, on its own, with tea or other herbs.
STARTERS: In dressings, sauces or as a garnish.
MAIN COURSES: On meat, fish, vegetables, grills or barbecue. Gives extra flavor to broth or a warm sauce.
DESSERTS AND BAKING: Bread, pastry, ice cream, chocolate, fruit salads, jam.
Theine-free - Gluten-free - Lactose-free