Sterrenmix - aanbieding 100 gram voor €4,95
€2.75
Heerlijke mix van een oud recept in een nieuw jasje. Vooral de grofheid van dit product maakt het tot een zalige thee, puur en natuurlijk.
Inhoud: venkel, anijs, steranijs, zoethout*, pepermunt, jeneverbes
Het perfecte kopje: 5 gram - 75/80°C 4-5 minuten
Smaak: fris
Kleur: licht geel
*bevat zoethout, bij hoge bloeddruk overmatig gebruik voorkomen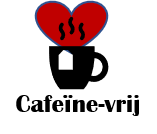 Engelse vertaling - english translation

Delicious mix of an old Dutch recipe with a new twist. Especially the coarseness of this product makes it a blissful tea, pure and natural.
Contents: fennel, anise, star anise, licorice *, peppermint, juniper
The perfect cup: 5 grams - 75/80 ° C for 4-5 minutes
Taste: fresh spices
Color: light yellow
* contains licorice, prevent excessive use in case of high blood pressure