Spring Tea is een premium blend van groene thee en witte thee uit Yunnan China met heel fijn blad en mooie zilveren naalden en jasmijnbloemen. De thee geurt naar fruitige, zoete vanille room met warme bessen en aardbeien. De hoofdspelers zijn vanille en jasmijn. Een chique en elegante thee met een zeker zoete maar lichte verfijnde smaak. Nieuw in ons assortiment!
Ingrediënten: Groene Sencha thee, witte thee uit Yunnan China, jasmijnbloemen, gevriesdroogde aardbeischijfjes, aroma van vanille.
Het perfecte kopje: 3 gram, 80 graden, 2,5 minuten
Kleur: donker geel naar groen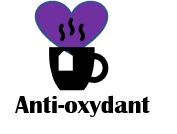 Engelse vertaling
Premium blend of green and white tea with very fine leaf and beautiful silver needles and Yasmin flowers. The tea smells fruity, sweet vanilla cream with warm berries and strawberries. A very poshy and elegant tea with a certain sweetness but still very refined.