De meest gedronken thee in de wereld, een frisse, volle thee met gezonde eigenschappen. De naam refereert aan de dicht gerolde bladen. Prachtig in een mooie doorzichtige theepot of glas. Groene thee staat bekend om het hoge gehalte aan anti-oxidanten en staat al lang bekend als een gezond drankje. Wij zijn echter geen dokter, wij zijn kenners van goede thee maar dat thee gezond is, is wel al meerdere malen bewezen. Het woord gunpowder is gegeven door de Engelsen die de opgerolde bladeren op geweerkogeltjes vonden lijken.
Ingrediënten: Chinese groene thee.
Het perfecte kopje: 2-3 gram bij 80°C 2-3 minuten .
Smaak/geur: sterk, vol van smaak, licht grassig.
Kleur: donker geel.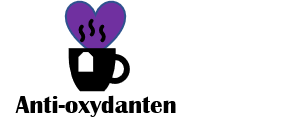 Engelse vertaling - English translation

The most drunk tea in the world, a fresh, full tea with healthy properties. The name refers to the densely rolled sheets. Beautiful in a transparent teapot or tea glass. Green tea is known for its high antioxidant content and it could avoid heart failure and brain bleeding. Because of the quality of this top tea we named this a very special gunpowder. The word gunpowder is given by the English who found the rolled leaves to look like rifle balls.

Ingredients: Chinese green tea.
The perfect cup: 2-3 grams at 80 ° C for 2-3 minutes.
Taste: strong, full of flavor, slightly grassy.
Color: dark yellow.