Sparkling Grapefruit
€2.75
Een heerlijke zomerse smaakervaring die een glimlach op je gezicht tovert! Delicaat pittig, aangenaam verfrissend met dorstlessende grapefruit aroma's. De basis is een milde groene thee waardoor de zonnige kant van deze thee nog meer naar boven komt. Probeer deze thee ook eens als "after work" variant door deze op ijs te gieten en een scheutje Aperol of Campari toe te voegen.
Ingrediënten: groene thee, drakenfruit, rasp van peen, grapefruitstukjes, sinaasappelschil, natuurlijk aroma, bramenblad, zonnebloemblad en saffloer.
Het perfecte kopje: 2-3 gram op 80 graden maximaal gedurende 2 minuten.
Kleur: licht
Smaak: mild, delicaat met een pitje, zeer verfrissend.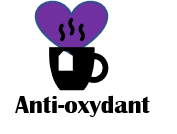 Engelse vertaling:
A wonderful summer taste experience that puts a smile on your face! Delicately spicy, pleasantly refresing with thirst-quenching grapefruit aromas. The base is a mild green tea, which brings out the Sunny side of this tea even more. Also try this tea as an "after work" variant by pouring it on ice and adding a dash of Aperol or Campari.
Ingredients: green tea, dragon fruit, carrot grater, grapefruit pices, orange peel, natural flavor, BlackBerry leaf, sunflower leaf and safflower.
The perfect cup of tea: 2-3 gram at 80 degrees max for 2 minutes.
Colour: light
Taste: mild, delicate with a spicy touch, very refressing.