Sinaasappelschilstukjes
€1.75
Op veler verzoek want sinaasappel zit boordevol vitamine C. Sinaasappel is makkelijk te combineren met andere kruiden of theesoorten en je kunt er eindeloos mee combineren. Naast het gebruik in thee, kun je er ook heerlijke jams mee maken of grillen in een visje.
Inhoud: gevriesdroogde sinaasappelschil
Het perfecte kopje: 4-5 gram 90°C 5 minuten.
Smaak: fris.
Kleur: licht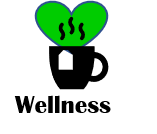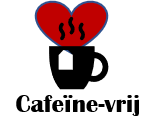 KOKEN MET THEE: KRUIDEN
DRANK: Koud of warm, op zichzelf, met thee of andere kruiden.
VOORGERECHTEN: In dressings, sausen of als garnering.
HOOFDGERECHTEN: Op vlees, vis, groenten, grillgerechten of barbecue. Geeft extra smaak aan bouillon of een warme saus.
DESSERTS EN BAKKEN: Brood, patisserie, ijs, chocolade, fruitsalades, jam.
Theïne-vrij - Gluten-vrij - Lactose-vrij