Sencha Fukujyu - NIEUW
€3.35
Deze thee komt uit Shizuoka op de berghellingen van Fujiyama, waar de helft van de Japanse thee wordt geproduceerd. Voor Sencha worden alleen de bovenste jongste bladeren van de struik gebruikt. Deze Sencha wordt machinaal geoogst in het najaar. Stelen en gebroken stukken worden met de hand verwijderd. Sencha betekent "gestoomde thee". Deze thee wordt zorgvuldig verwerkt en licht gestoomd voor het rollen en drogen. Het blad krijgt zo een zeer fijne en fragiele structuur. De infusie heeft een glinsterende, licht olijfgroene kleur. De smaak is uitgesproken met een dominante noot in de afdronk en ideaal voor wie van sterke groene thee houdt.
Ingrediënten: groene sencha thee uit Japan
Het perfecte kopje: 2-3 gram 75°C 4 minuten
Smaak: zacht, friszoet
Kleur: licht groen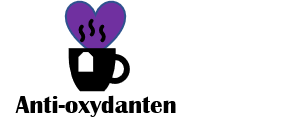 Engelse vertaling - English translation
This tea is from Shizuoka on the Fujiyama mountain slopes, where half of the Japanese tea is produced. For Sencha only the upper, youngest leaves of the bush are used. This Sencha is harvested mechanically in autumn. Stalks and broken pieces are removed by hand. Sencha means "steamed tea". This tea is carefully processed and slightly steamed before rolling and drying. The leaf thus obtains a very fine and fragile structure. The infusion has a shimmering, light olive-green colour. The taste is distinct with a dominant note in the aftertaste and ideal for those who like strong green teas. Besides the taste characteristics, this tea is also most cost effective.
Ingredients: green tea from Japan
The perfect cup: 2-3 grams 75 ° C 4 minutes
Taste: soft, fresh sweet
Color: light green