Sencha Aardbei-Framboos
€2.80
Verfrissende blend van groene sencha thee (bovenste blad) met heldere rode en gele rozenblaadjes, stukjes frisse aardbei, kaasjeskruid en zonnebloem blaadjes. Zacht, zoet en rozig.
Ingrediënten
:
groene thee (89%), aroma, gevriesdroogde aardbeistukken, roze rozenknopjes, gele rozenknopjes, kaasjeskruid, zonnebloemen.
Smaak: zacht, zoet en rozig van smaak
Kleur: licht geel.
Het perfecte kopje: 2-3 gram, 1-2 minuten op 80 graden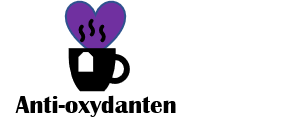 Engelse vertaling - English translation
Spring is coming! With this refreshing blend of green sencha tea (top leaf) with bright red and yellow rose petals, pieces of fresh strawberry, mallow and sunflower leaves the sun can start shining!
Ingredients: green tea (89%), aroma, freeze-dried strawberry pieces, pink rose buds, yellow rose buds, mallow, sunflowers.
The perfect cup: 2-3 grams,1-2 minutes at 80 degrees.
Taste: fresh and spicy sweet.
Color: light yellow.