Delicate combinatie van witte Pai Mu Tan thee, rode rozenknoppen en rozenblaadjes. Zachte thee met de delicate smaak van rozen en lichte noten van kaneel. Witte thee wordt direct na de pluk gedroogd op bamboematten en heeft dus van alle theesoorten, de meest originele bladsmaak. Secret Moon is een thee voor liefhebbers, een prachtige exclusieve samenstelling, licht en
Ingrediënten: Witte Chinese thee, rode rozenknoppen, rozenblaadjes, aroma.
Het perfecte kopje: 2-3 gram op 200 cc water van ongeveer 85 graden, 2-3 minuten.
Kleur: licht geel.
Smaak: zacht, licht, rozig met lichte noten van kaneel.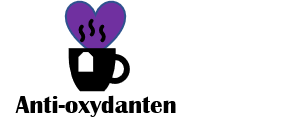 Engelse vertaling - English translation
Delicate combination of white Pai Mu Tan tea, red rose buds and rose petals. Gentle tea with the delicate taste of roses and light notes of cinnamon. White tea is dried immediately after picking on bamboo mats and therefore has the most original leaf flavor of all teas. Secret Moon is a tea for lovers, a beautiful exclusive composition, light and delicate.
Ingredients: White Chinese tea, red rose buds, rose petals, aroma.
The perfect cup: 2-3 grams in 200 cc of water at about 85 degrees, 2-3 minutes.
Color: light yellow.
Taste: soft, light, pink with light notes of cinnamon.