Traditionele blend van kwaliteits Darjeeling en Assam uit India. Een oorspronkelijke thee die zijn naam Royal eer aan doet. De perfecte ochtendthee, puur of met een wolkje melk.
Ingrediënten: originele blend van Indiase Darjeeling en Assam.
Het perfecte kopje: 2-3 gram - Water 90°C - 2-3 minuten.
Smaak: steenvrucht, zoetig van de oxidatie maar licht van smaak.
Kleur: rood/bruin.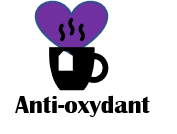 Engelse vertaling - English translation
Traditional blend of quality Darjeeling and Assam from India. An original tea that lives up to its name Royal. The perfect morning tea, pure or with a cloud of milk.
Ingredients: original blend of Indian Darjeeling and Assam.
The perfect cup: 2-3 grams - Water 90 ° C - 2-3 minutes,
Taste: stone fruit, sweet of the oxidation but light in taste.
Color: red/brown,