Een heerlijke nog bloemrijkere versie van de Earl Grey; Roos ontmoet Bergamot! Een heerlijke zachte en intense bloemen geur met een hint van citrus, een tijdloze klassieker maar veel bloemrijker met prachtige blauwe korenbloemetjes.
Ingrediënten: zwarte chinese thee, limoenrasp, natuurlijk aroma, rode rozenblad (1%), korenbloem.
Het perfect kopje: 2-3 gram op 200 cc op 90 graden celcius, 2-3 minuten.
Smaak: bloemrijk, citrus.
Kleur: oranje.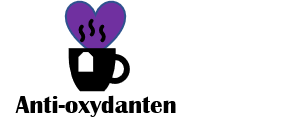 Engelse vertaling - English translation
A delicious even more flowery version of the Earl Gray; Rose meets Bergamot! A lovely soft and intense floral fragrance with a hint of citrus. A timeless classic but much more flowery with beautiful blue cornflowers.
Ingredients: black Chinese tea, lime zest, natural aroma, red rose leaf (1%), cornflower.
The perfect cup: 2-3 grams at 200 cc at 90 degrees Celsius, 2-3 minutes.
Taste: flowery, citrus.
Color: orange