Rooibos komt uit de West Kaap van Zuid Afrika en is ook bekend onder de naam Redbush. Rooibos bevat anti-oxidanten en zou helpen bij slapeloosheid en goed zijn voor de spijsvertering en de bloedcirculatie. Deze Energy mix is verrijkt met guarana zaden die al eeuwen door de indianen in Zuid Amerika worden gegeten om zich fit te voelen. Erg lekker met gember en rozentoppen. Even lekker wakker worden!
Ingrediënten: rooibos Zuid Afrika 79 %, guarana zaden, rozentoppen, gember, aroma.
Het perfecte kopje: 2-3 gram 90 graden 4-5 minuten.
Smaak: fruitig, zoet, zweem van karamel, houtig.
Kleur: oranjerood.
Let op: deze rooibos is NIET cafeïne-vrij vanwege de guarana zaden.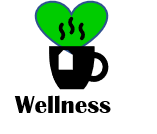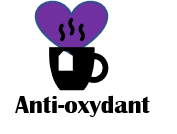 Engelse vertaling - English translation
Rooibos tea comes from the Western Cape of South Africa and is also known as the Redbush. Rooibos contains antioxidants and would help with insomnia, digestion and blood circulation. This Energy mix is enriched with guarana seeds that have been eaten by the Indians in South America for centuries to feel fit. Very tasty with ginger and rose tops. Just wake up!
Ingredients: rooibos South Africa 79%, guarana seeds, rose tops, ginger, aroma.
The perfect cup: 2-3 grams 90 degrees 4-5 minutes.
Taste: fruity, sweet, hint of caramel, woody.
Color: orange-red.
Note: this rooibos is NOT caffeine-free because of the guarana seeds.