Een geweldige romantische mix van groene theeën uit China en Japan met rode rozenblaadjes, gedroogde aardbeien en papaja. Een heerlijk delicaat, subtiel zoet fruitig aroma, heerlijk om even bij weg te zwijmelen, bedwelmend lekker.
Ingrediënten: groene thee, aroma, gedroogde aardbei, stukje papaja
Het perfecte kopje: 2-3 gram 75°C 2-3 minuten.
Smaak: zacht, fruitig, delicaat.
Kleur: diep geel.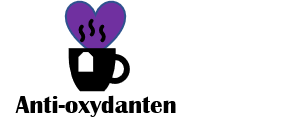 Engelse vertaling - English translation
A great romantic mix of green teas from China and Japan with red rose petals, dried strawberries and papaya. A wonderfully delicate, subtly sweet fruity aroma, wonderful to dream away for a moment, overwhelming tasteful.
Ingredients: green tea, aroma, dried strawberry, piece of papaya.
The perfect cup: 2-3 grams 75 ° C 2-3 minutes.
Taste: soft, fruity, delicate.
Color: deep yellow.