Frisse welness thee met ingrediënten die bekend staan om hun reinigende eigenschappen, een hele goede detoxer en vochtverdrijver. Kan helpen bij afvallen en overgangsverschijnselen zoals stemmingswisselingen en opvliegers.
Ingrediënten: Citroen, verbena, salie, citroengras, citroenschil, rood fruit, goudsbloemblaadjes en natuurlijk aroma.
Het perfecte kopje: 2-3 gram - 90°C - 4/5 minuten.
Smaak: citrus, fris, fijne smaak perfect in balans.
Kleur: diep geel met groen.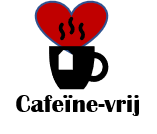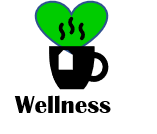 Engelse vertaling - English translation

Purity - Fresh wellness tea with ingredients that are known for their cleansing properties, a very good detoxer and moisture expeller. Can help with weight loss and transition symptoms such as mood swings and hot flashes.
Ingredients: Lemon, verbena, sage, lemongrass, lemon zest, red fruit, marigold petals and natural aroma.
The perfect cup: 2-3 grams - 90 ° C - 4/5 minutes.
Taste: citrus, fresh, fine taste perfectly balanced.
Color: deep yellow with green.