Traditionele blend van zwarte thee uit India en Ceylon. Zeer aromatisch met een sterke volle smaak. Perfect met scones en biscuits.
Ingrediënten: zwarte thee melange uit India en Ceylon (Sri-Lanka)
Het perfecte kopje: 2-3 gram 90°C 2-3 minuten.
Smaak: vol aromatisch.
Kleur: rood/bruin.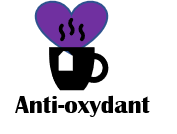 English translation

Traditional blend of black teas from India and Ceylon. Very aromatic with a strong, fullbodied flavour. Perfect with scones and biscuits.