and pink she is....een heerlijke thee die zowel warm als koud gezet kan worden. Pink Lady is zowel fris als zoet met een basis van groene thee, limoengras, verveine en roze rozenblaadjes. Ze wordt gedomineerd door een frisse kersensmaak, perfect voor ijsthee maar ook heerlijk warm! Zon of regen, deze thee is een toppertje!
Tip voor cold brew/ijsthee; de basis is groene thee, dus bij lang trekken of sterk zetten kunnen er bitters boven komen, onze tip: zet Pink Lady zoals je normaal de thee zet op 70-80 graden en laat haar afkoelen in de koelkast of ijskast. Dan is ze helemaal cool!
Ingrediënten: groene chinese thee, citroengras, verveine, roze rozenblaadjes, aroma.
Het perfecte kopje: 3 gram, 70 graden, 2 minuten
Smaak: Zoet, fris, hint van kersen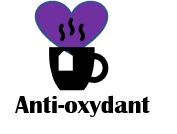 Engelse vertaling
and pink she is....a delicious tea that can be made both hot and cold. Pink Lady is both fresh and sweet with a base of green tea, lime grass, verbena and pink rose petals.
Tip for cold brew/ice tea: the base is green tea, therefor the tea can become bitter if you brew it too long or too strong. Our tip: brew Pink Lady at 70-80 degrees as you normally do and put her in the fridge to cool down.
Ingredients: green chinese tea, lemongrass, verbena, pink rose petals, flavour.
The perfect cup of tea: 3 grams, 70 degrees, 2 minutes.
Taste: sweet, fresh, hint of cherries