Pai Mu Tan - White Peony - Witte thee
€6.75
White Peony is een poëtische vertaling van de chinese naam Pai Mu Tan. Deze thee wordt 15 dagen na de Yin Zehn Silvery Pekoe geplukt en heeft prachtige pluizige bladeren. De thee geurt en smaakt naar honing en heeft een bloemengeur met een toon van rozen. Thee voor de liefhebbers en kenners van mooie witte thee.
Ingrediënten: Chinese witte thee.
Het perfecte kopje: 3-4 gram 90°C 4-5 minuten.
Smaak en geur: honing, bloemengeur met rozentonen.
Kleur: licht.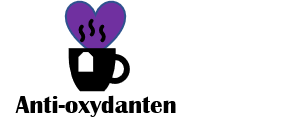 Engelse vertaling - English translation

White Peony is a poetic translation of the Chinese name Pai Mu Tan. This tea is picked 15 days after the Yin Zehn Silvery Pekoe and has beautiful fluffy leaves. The tea smells and tastes like honey and has a floral scent with a hint of roses. Tea for lovers and connoisseurs of beautiful white tea.
Ingredients: Chinese white tea.
The perfect cup: 3-4 grams of 90 ° C for 4-5 minutes.
Taste and smell: honey, floral scent with rose tones.
Color: light.