Paardebloemkruid (Dandelion herb)
€2.75
Paardebloemkruid oftewel taraxacum officinale kan helpen bij het verteren van voedsel en kan bevorderend zijn voor level, gal en ontgifting. Het kan ook een ontstekingsremmend effect hebben voor mensen die last hebben van jicht, reuma en zelfs acne. Het smaakt zacht met een licht bittertje. Het is een heel mooi kruid om lekker te mengen bijvoorbeeld met groene japanse thee of citroengras.
KOKEN MET THEE: BLOEMEN
DRANK: Koud of warm, op zichzelf, met thee of andere kruiden.
VOORGERECHTEN: In dressings, sausen of als garnering
HOOFDGERECHTEN: Op vlees, vis, groenten, grillgerechten of barbecue. Geeft extra smaak aan bouillon of een warme saus.
DESSERTS EN BAKKEN: Brood, patisserie, ijs, chocolade, fruitsalades, jam.
Theïne-vrij - Gluten-vrij - Lactose-vrij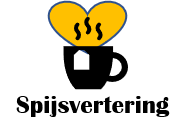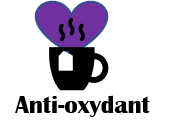 Engelse vertaling - English translation
Dandelion herb, or taraxacum officinale, can help digest food and can promote level, bile and detoxification. It can also have an anti-inflammatory effect for people who suffer from gout, rheumatism and even acne. It tastes soft with a slight bitterness. It is a very nice herb to mix with for example, green Japanese tea or lemongrass.
COOKING WITH TEA: FLORAL
BEVERAGES: Cold or hot, on its own, with tea or other herbs.
STARTERS: In dressings, sauces or as a garnish.
MAIN COURSES: On meat, fish, vegetables, grills or barbecue. Gives extra flavor to broth or a warm sauce.
DESSERTS AND BAKING: Bread, pastry, ice cream, chocolate, fruit salads, jam.
Theine-free - Gluten-free - Lactose-free