Ostfriese thee is een zeer grofbladige melange, waarvan de oorsprong ligt in het Duitse Ost-Friesland. Hier wordt het traditioneel op de stoof gezet en gedronken met melk en suiker. De Ostfriese Melange is zoetgeurend en zeer vol en krachtig van smaak.
Ingrediënten: zwarte thee
Het perfecte kopje: 3 gram, 3 minuten op 90 graden
Kleur: cognac
Smaak: vol en krachtig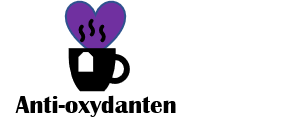 Engelse vertaling
East Frisian tea is a very coarse-leaved blend, of which the origin is
located in Germany, East Friesland. Here it is traditionally put on the stove and drunk with milk and sugar. The Ostfriese Melange is sweet-smelling and very full and strong in taste.
Ingredients: black tea
The perfect cup: 3 grams, 3 minutes at 90 degrees
Colour: cognac
Taste: full