Eindelijk een goede zwarte thee verrijkt met stukjes sinaasappel en natuurlijk aroma van echte sinaasappelen. Deze thee is heerlijk fris maar wel zacht door het gebruik van oranjebloesem. Oranje bloesem geeft die extra honingrijke tonen aan deze heerlijke thee. Een thee om vaak van te genieten.
Ingrediënten: zwarte Chinese thee, sinaasappelschil 4%, sinaasappelbloesem 1,5%, natuurlijk sinaasappelaroma.
Het perfecte kopje: 2-3 gram 90°C 2-3 minuten.
Smaak: heerlijke sinaasappel met moutige zwarte thee, fris en karaktervol.
Kleur: amber.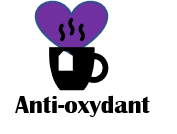 Engelse vertaling - English translation
Finally a good black tea enriched with peels of orange and the natural aroma of real oranges. This tea taste deliciously fresh but softened by the orange blossoms that adds that honey-rich feeling. A delicious tea to enjoy any time of the day!
Ingredients: black Chinese tea, orange peel 4%, orange blossom 1.5%, natural orange flavor.
The perfect cup: 2-3 grams 90 ° C 2-3 minutes.
Taste: delicious orange with malty black tea, fresh and full of character.
Color: amber.