Orange Beauty - AANBIEDING! NU 25% KORTING OP ALLE GRAM VERPAKKINGEN
€2.70
Een heerlijke aanbieding voor de herfstdagen! Op alle gram verpakkingen 25% korting. De prijs is reeds verrekend in uw bedrag.
50 gram van €3.40 voor €2.70
100 gram van €6.50 voor €5.20
250 gram van €15.85 voor €12.70
500 gram van €30.95 voor €24.75
Donkere post gefermenteerde Chinese thee met stukjes sinaasappel en korenbloem. Voor de liefhebber van donkere zware thee is dit een heerlijke verrijking van het assortiment. Post gefermenteerde thee is niet hetzelfde als zwarte thee. In het productieproces volgen we het proces van de groene thee waarbij na het drogen de thee gefermenteerd wordt. Hier komt dus geen oxidatie (reactie met zuurstof) in voor zoals bij zwarte thee maar fermentatie (reactie door de afwezigheid van zuurstof d.m.v. micro-organisme). In het verleden duurde dit proces vele jaren maar tegenwoordig is hier een versnelde methode voor. Absoluut een aanrader want fermentatie zorgt voor meer zoetheid en enige vorm van bitterheid of wrangheid is niet aanwezig.
Ingrediënten: Chinese post gefermenteerde thee, aroma, sinaasappelschil en korenbloem.
Het perfecte kopje: 2-3 gram op 200 cc water van ongeveer 85 graden, 2-3 minuten.
Kleur: oranje.
Smaak: fris zoet.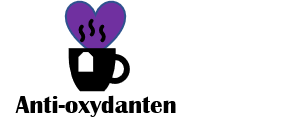 Engelse vertaling - English translation
Dark post-fermented Chinese tea with orange and cornflower. For the lover of dark heavy tea, this is a wonderful addition to the range. Post-fermented tea is not the same as black tea. In the production process we follow the process of the green tea in which the tea is fermented after drying. So there is no oxidation (reaction with oxygen) as in black tea, but fermentation (reaction due to the absence of oxygen by means of microorganism). In the past, this process took many years, but today there is an accelerated method for this. Definitely recommended because fermentation provides more sweetness and no bitterness or astringency is present.
Ingredients: Chinese post-fermented tea, aroma, orange zest and cornflower.
The perfect cup: 2-3 grams in 200 cc of water at about 85 degrees, 2-3 minutes.
Color: orange.
Taste: fresh sweet.