Oolong Tie Kuan Yin - 25% korting op alle gramsverpakkingen!!
€2.75
Wat een heerlijke aanbieding voor deze prachtig mooie oolong thee.
50 GRAM VAN €3.65 VOOR €2.75
100 GRAM VAN €6.35 VOOR €4.75
250 GRAM VOORDEELVERPAKKING NU VAN €15.50 VOOR 11.65!
500 GRAM VOORDEELVERPAKKING NU VAN €30.15 VOOR €22.60
1 KG VOORDEELVERPAKKING VAN €57.15 VOOR €42.85
Oolong thee zit een beetje tussen groene thee en zwarte thee in. Naast het groene proces van thee maken wordt deze thee licht geoxideerd. De mate van oxidatie is bepalend voor de smaak. Aangezien Oolong nog redelijk onbekend is, hebben wij deze thee ook bij de Groene thee ondergebracht. De smaak komt veel meer overeen met een groene thee dan een zwarte thee (naarmate de oxidatie niet te zwaar is) en heeft prachtige gezondheidsvoordeeltjes.
Tie Kuan Yin oftwel Tea of the Iron Goddess of Mercy, guardian of women is een prachtige Oolong uit China uit de provincie Fujian. Deze thee is half geoxideerd en gemaakt van jong, licht gerold blad. Een Oolong met een geweldige volle body en een wat bloemige smaak. Deze thee staat in de top 10 van beste theeën in China die jaarlijks opgemaakt wordt door de Chinese Tea Board. Door de lage oxidatiegraad is deze thee tannine-arm.
Ingrediënten: Chinese Oolong thee
Smaak: volle body met bloemige tonen
Kleur: mosterdgeel
Het perfecte kopje: 2,5 gram op 200 cc water op 85°C gedurende 2-3 minuten.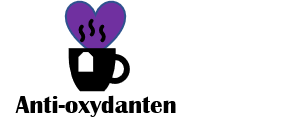 Engelse vertaling - English translation
Oolong tea is a bit inbetween green and black tea.The tea is slightly oxidized. The degree of oxidation determines the taste. Since Oolong is quite unknown in our country, we have added the tea in the group of green teas. The taste is quite closer to green teas than black teas (pending on grade of oxidation)
.
Tea of the Iron Goddess of Mercy, guardian of women is a beautiful Oolong from China from Fujian province. This tea is half oxidized and made from young, slightly rolled leaves. An Oolong with a great full body and a somewhat floral taste. This tea is one of the top 10 best teas in on China's toplist that is prepared annually by the Chinese Tea Board.
Ingredients: Chinese Oolong tea.
Taste: full body with floral tones.
Color: mustard yellow.
The perfect cup: 2.5 grams per 200 cc for 2-3 minutes.