Nacht in Tibet (Night in Tibet)
€2.85
Nacht in Tibet is een warme zoete hibiscus thee met heerlijke appel, sinaasappelschil, papaya, rozenbottel, vlierbessen, amandelen en een vleug kaneel. Heerlijke winterdrank voor lekker bij de kachel.
Ingrediënten: Hibiscus, rozenbottel, suikerkristallen, appel, sinaasappelschil, papajablokjes, natuurlijk aroma, vlierbessen, kaneel,
amandelen.
Het perfecte kopje: 2-3 gram 90°C 2-3 minuten.
Smaak: Bloemig zoet
Kleur: roze rood.
Let op: dit product bevat naast Amandelen ook 15% suiker. Normaal voeren wij geen suikers in onze theeproducten. Echter hebben wij hier een uitzondering gemaakt omdat hibiscus nog wel eens wat zurig kan zijn. Deze thee heeft extra smaak door de toegevoegde suikers.

Bevat 15% suiker. Gemiddelde voedingswaarden per 100 ml bereidt product: energie 255 kj/60kcal, vet 0 g, koolhydraat 15 g; waarvan 15 g suiker, eiwit 0 g, zout 0 g.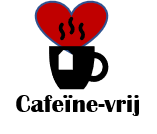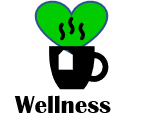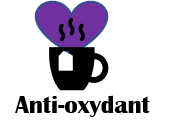 Engelse vertaling - English translation
Night in Tibet is a warm sweet hibiscus tea with delicious apple, orange peel, papaya, rosehip, elderberry, almonds and a hint of cinnamon.
Ingredients: Hibiscus, rosehip, sugar crystals, apple, orange peel, papaya cubes, natural flavor, elderberries, cinnamon, almonds.
The perfect cup: 2-3 grams 90 ° C for 2-3 minutes.
Taste: Floral sweet
Color: pink red.
Detail: contains nuts and sugar
This product contains 15% sugar. We do not normally carry any sugars in our tea products. However, we have made an exception here because hibiscus can sometimes be a bit sour. This tea has extra taste due to the added sugars.
Contains 15% sugar. Average nutritional values per 100 ml of prepared product: energy 255 kj / 60 kcal, fat 0 g, carbohydrate 15 g; of which 15 g sugar, protein 0 g, salt 0 g.