Heerlijke kruiden chai met pepermunt! Fris en kruidig in een. Deze thee geeft energie na het sporten of gewoon even heerlijk op de bank genieten van een lekker kruidig kopje thee.
Ingrediënten: koriander, pepermunt, citroengras, sinaasappelschil, brandnetelblad, kaneel, gember, kruidnagel, kardemom.
Het perfect kopje: 2-3 gram, 90 graden, 3-4 minuten.
Smaak: volmondig, langdurend, sterke smaak van chai kruiden en de frisheid van munt.
Kleur: geel.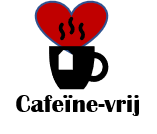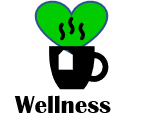 Engelse vertaling - English translation
Delicious spicy chai with peppermint! Fresh and spicy in one. This tea gives energy after exercises or just enjoy a nice spicy cup of tea on the couch.
Ingredients: coriander, peppermint, lemongrass, orange peel, nettle leaf, cinnamon, ginger, cloves, cardamom.
The perfect cup: 2-3 grams, 90 degrees, 3-4 minutes.
Taste: full-bodied, long-lasting, strong taste of chai spices and the freshness of mint.
Color: yellow