Memory - THEE VAN DE MAAND JANUARI - 100 gram van €5,90 voor €4,95
€3.15
Memory is een tisane die kan helpen bij het leren en concentreren. De basis van deze tisane is Yerba Mate welke vooral in Zuid-Amerika veel gedronken wordt. "Yerba" of "hierba" is spaans voor gras of kruiden en "mate" betekend container en verwijst naar de kalebas waar deze drank vaak uit gedronken worden door de inheemse Guarani. Zij bereiden de tisane vanwege de gezondheidsbevorderende doeleinden, zo zou de tisane het immuunsysteem versterken, het bloed zuiveren en ontgiften, het zenuwstelsel te versterken, veroudering tegen te gaan, vermoeidheid te bestrijden, de geest een oppepper te geven, de eetlust onder controle te houden, hulp bieden bij afvallen en tegen verzwakking, stress en slapeloosheid. De tisane wordt gedronken met een rietje, de bombilla. Yerba Mate bevat cafeïne.
Memory is een echte tisane aangezien het blad van Yerba Mate afkomstig is de 'Ilex paraguarensis' en niet van de Sinensis plant waar echte thee van geplukt wordt. De plant wordt geteeld en verwerkt met name in Zuid-Amerika, meer in het bijzonder in Noord-Argentinië (Corrientes, Misiones), Paraguay, Uruguay en Zuid-Brazilië (Rio Grande do Sul, Santa Catarina Paraná en Mato Grosso do Sul).
Naast de Yerba Mate zit er in deze fris kruidige tisane ginseng verwerkt. Gingseng wordt vooral in het Verre Oosten verwerkt en is een van de meest polulaire kruidengeneesmiddelen ter bevordering van de levensduur.
Naast dit mooie gezondheidsverhaal is dit gewoon een lekker theetje! De smaak is fris, kruidig en zoet van de gember. Hou je van een stevige smaak, dan is dit een thee voor jou. De geur ga je al van watertanden!
Ingrediënten: Yerba Mate, sinaasappelschil, kaneel, kruidnagel, roze peper, aroma, gingseng.
Het perfecte kopje: 2-3 gram op 200 cc water van ongeveer 90-95 graden, 5 minuten.
Kleur: licht groen
Smaak: zoet scherp, kruidig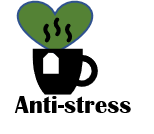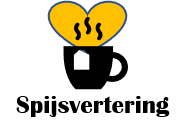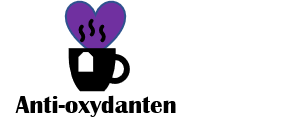 Engelse vertaling - English translation
Memory is a tisane that can help you learn and concentrate. The basis of this tisane is Yerba Mate, which is mainly consumed in South America. "Yerba" or "hierba" is Spanish for grass or herbs and "mate" means container and refers to the gourd from which this drink is often consumed by the native Guarani. They prepare the tisane for health-promoting purposes, so would the tisane strengthen immune system, purify and detoxify the blood, it strengthen nervous system, combat aging, fatigue to stimulate the mind, to control the appetite, help with weight loss and against weakening, stress and insomnia. The tisane is drunk with a straw, the bombilla. Yerba Mate contains caffeine. Memory is a real tisane since the leaf of Yerba Mate comes from the 'Ilex paraguarensis' and not from the Sinensis plant from which real tea is picked. The plant is cultivated and processed mainly in South America, more particularly in Northern Argentina
(Corrientes, Misiones), Paraguay, Uruguay and Southern Brazil (Rio Grande do Sul, Santa Catarina Paraná and Mato Grosso do Sul). In addition to the Yerba Mate, this fresh spicy tisane contains ginseng. Gingseng is mainly used in the Far East and is one of the most popular herbal medicines for longevity.
Ingredients: Yerba Mate, orange peel, cinnamon, cloves, pink pepper, aroma, gingseng.
The perfect cup: 2-3 grams in 200 cc water of about 90-95 degrees, 5 minutes.
Color: light green.
Taste: sweet pungent, spicy