Een van de tien beroemdste theeën van China, Lung Ching of Longjing green tea is geproduceerd in de Zhejiang Provincie in de buurt van het prachtige West Lake. De naam betekend Lang blad en refereert aan een lokale legende over de Draken Bron vandaar de bijnaam Dragon Well thee. De thee kreeg de keizerlijke status in de 17e eeuw. Het proces gebeurt nog steeds volgens de oude orthodoxe manier van handmatig plukken en vervolgens voorzichtig gedroogd via de pan-fire methode in een grote wok. De smaak is uitermate zacht en prachtig vol en de kenner zal er wellicht tonen van hazelnoot uithalen. Een thee voor de liefhebber.
Ingrediënten: Chinese groene thee.
Smaak: zacht, vol, zoet, tonen van gebakken hazelnoot.
Kleur: licht geel.
Aroma (geur): Hinten van vanille, fruitig.
Het perfecte kopje: 2,5 gram op 200 cc water op 80°C gedurende 2-3 minuten.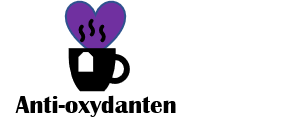 Engelse vertaling - English translation
One of the ten most famous teas from China: Lung Ching or Longjing green tea is produced in the Zhejiang Province near the beautiful West Lake. The name means Long leaf and refers to a local legend about the Dragon Source, hence the nickname Dragon Well tea. The tea was given imperial status in the 17th century. The process is still done according to the old orthodox method of hand picking and is then carefully dried using the pan-fire method in a large wok. The taste is extremely soft and beautifully full and the connoisseur will probably pick out notes of hazelnut. A tea for lovers.
Ingredients: Chinese green tea.
Taste: soft, full, sweet, notes of fried hazelnut.
Color: light yellow.
Aroma (scent): Hints of vanilla, fruity.
The perfect cup of tea: 200 cc of water at 80 ° C for 2-3 minutes.