Limoncello! wat een heerlijk zomers theetje is dit, gemaakt van mooie pure japanse bancha thee, limoen, kamille en natuurlijk limoen aroma, fris, fruitig en klaar om gedronken te worden. Zowel warm als koud is deze thee een zomerse verrassing die niet mag ontbreken in je arsenaal van bijzondere theesoorten. Voorlopig staat deze bij ons op de tuintafel!
Foto is een voorbeeld van ons Theekadozakje van 75 gram!
Ingrediënten: japanse bancha thee, stukjes limoenschil, kamille en natuurlijk limoenaroma.
Het perfecte kopje: 3 gram op 80 graden max gedurende 2 minuten voor een mok van 250 cc. (12 gram op een liter)
Koud zetten: gebruik de helft van het water als normaal maar dezelfde hoeveelheid thee en zet de thee als normaal (mok of pot) - laat de thee afkoelen in de koelkast gedurende 1 uur en vul aan met ijsblokjes tot de normale hoeveelheid van 250 cc of 1 liter.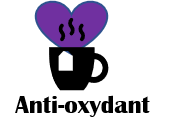 Engelse vertaling
Limoncello! what a delicious summer tea this is, made of beautiful pure Japanese bancha tea, lime, chamomile and natural lime aroma, fresh, fruity and ready to be drunk. Both hot and cold, this tea is a summer surprise that should not be missed in your arsenal of special teas. For now it is on our garden table!
Ingredients: Japanses Bancha tea, lime zest, chamomile and natural lime flavour.
The perfect cup of tea: 3 grams, 80 degrees mx for 2 minutes for a cup of 250 cc (12 grams on a liter)
Cold brew: use half of the water with the same amount of tea, make the tea as normal, let is cool down and then put it in the fridge. After 1 hour add icecubs till you get the normal amount of 250 cc or 1 liter.