Lente Liefde (Spring Love)
€2.65
Deze zwarte thee heeft een heerlijk romantisch romig aroma verenigd met zoete gember, citrus en cacao. Een heerlijke lente thee, smakend naar citroen cupcakjes.
Ingrediënten: Zwarte Thee, aroma, citrusschil, kattenpootjes (mimosa), cacaobonen, gember
Perfect cup of tea: 90 graden gedurende 2 minuten
Smaak: zoet
Deze thee hebben wij in de wintermaanden niet standaard op voorraad maar kan wel in grotere verpakkingen besteld worden.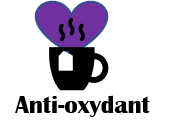 Engelse vertaling - English translation
This black tea has a wonderful romantic creamy aroma combined with sweet ginger, citrus and cocoa. A delicious spring tea, flavored with lemon cups.
Ingredients: Black Tea, aroma, citrus peel, cat's paws (mimosa), cocoa beans, ginger.
Perfect cup of tea: 90 degrees for 2 minutes.
Taste: sweet.
This tea is not part of our regular stock during the wintermonths but can be ordered in larger packages.