La Dolce Vita (Hanzethee)
€2.90
Dit is een heerlijke groene zachte thee, geniet van het leven! De originele Italiaanse naam is dan ook La Dolce Vita. Een prachtige groene Chinese thee met een mix van bosvruchten. Geur is heerlijk zoet, smaak is niet te zoet. Deze thee niet te heet zetten dan komen de vruchtengeuren en de thee prachtig tot zijn recht!
Ingrediënten: Chinese groene thee, natuurlijke aroma's, roze peper, rode bes, koriander, frambozen stukjes, korenbloem.
Het perfecte kopje: 2-3 gram 75°C 4 minuten
Smaak: licht, fris en fruitig met een twist
Kleur: licht groen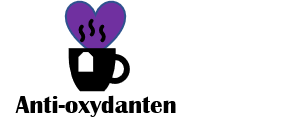 Engelse vertaling - English translation
This delicious green tea says enjoy life! The original Italian name is La Dolce Vita. A beautiful green Chinese tea with a mix of forest fruits. The fragrance is wonderfully sweet while the taste is not too sweet. Keep the water of this tea at a maximum of 80 degrees, then the fruit scents will be at their best.
Ingredients: Chinese green tea, natural aromas, pink pepper, red currant, coriander, raspberry pieces, cornflower.
The perfect cup: 2-3 grams 75 ° C 4 minutes
Taste: light, fresh and fruity with a twist
Color: light green