Kersenbloesem (Sakura)
€3.65
Sakura is de Japanse naam voor de kersenbomen en daarmee het symbool van de vergankelijke schoonheid in Japan. Het leven wordt beschouwd als mooi en kort, een beetje zoals de kersenbloesem. Sakura is een heerlijke zoetige winterthee met zijn rode bessen gecombineerd met warme amandelen. Echt een aanrader deze Japanse schoonheid.
Ingrediënten: Japanse groene bancha thee, aroma,
amandelen
, rozenblad en rode bes.
Het perfecte kopje: 2-3 gram 80°C 2 minuten.
Smaak: zoete kersen/amandel thee.
Kleur: groen.
Detail: dit product bevat noten.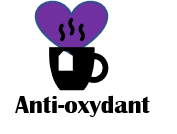 Engelse vertaling - English translation
Sakura is the Japanese name for the cherry trees and thus the symbol of perishable beauty in Japan. Life is considered beautiful and short, a bit like the cherry blossoms.
Ingredients: Japanese green bancha tea, aroma,
almonds,
rose leaf and red currant.
The perfect cup: 2-3 grams 80 ° C 2 minutes.
Taste: sweet cherry / almond tea.
Color: green.
Detail: this product contains nuts.