Kenia Zwart Kaproret GFOP
€2.85
Zwarte handgeplukte thee uit Kenia is een absolute specialiteit aangezien bijna alle thee machinaal geplukt wordt. Er zijn maar een aantal plantages waaronder Kaproret, Saramek en Chamase in het Kericho district waar ze deze kwaliteit van Chinese oorsprong verbouwen. Er is meer vraag dan ze kunnen verbouwen dus wij zijn heel erg blij met onze batch! De thee is van de tweede pluk. De eerste pluk is wat lichter van smaak maar hier komt de sterke, bijna steenvruchtachtige smaak goed naar boven. Je proeft de aarde van Kenia in je kopje.
Ingrediënten: pure zwarte thee uit Kenia
The perfect cup of tea: 2 gram op 90 graden, 2 minuten
Kleur: oranje
Thee: mooie goud bruine tips
Smaak: steenvrucht, licht bloemig, sterke volle smaak
Kwaliteit: GFOP - Golden Flowery Orange Pekoe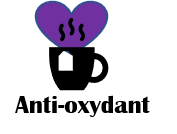 Engelse vertaling - English translation
Black hand-picked tea from Kenya is an absolute specialty as almost all tea is picked by machine. There are only a few plantations including Kaproret, Saramek and Chamase in the Kericho district where they grow this quality of Chinese origin. There is more demand than they can renovate so we are very happy with our batch! The tea is from the second batch. The first crop is a bit lighter in taste, but this is where the strong, almost stone fruit-like flavor comes out well. You can taste the earth of Kenya in your cup.
Ingredients: pure black tea from Kenia
The perfect cup of tea: 2 grams at 90 degrees for 2 minutes
Colour: orange
Tea: beautifull golden brown tips
Taste:: strong dark, slightly flowery, drupe like.