Kaneel Ceylon gebroken
€2.40
Kaneelstokjes uit Ceylon. Natuurlijk bruikbaar in de thee maar ook toepasbaar in Gluhwein, oosterse gerechten en vlees.
Kaneel toevoegen aan je thee is erg lekker en nog gezond ook. Voeg ongeveer 4-6 kaneelstokjes toe aan heet water (pot van 1 liter), laat dit even goed trekken, ongeveer 5-10 minuten afhankelijk hoe sterk je de smaak van kaneel in je thee wilt. Afhankelijk van de soort thee en de trektijd voeg je de thee toe tijdens dit proces. Let op bij groene thee, het water moet genoeg afgekoeld zijn tot ongeveer 80% anders slaat de thee bitter.
KOKEN MET THEE: KRUIDEN
DRANK: Koud of warm, op zichzelf, met thee of andere kruiden.
VOORGERECHTEN: In dressings, sausen of als garnering.
HOOFDGERECHTEN: Op vlees, vis, groenten, grillgerechten of barbecue. Geeft extra smaak aan bouillon of een warme saus.
DESSERTS EN BAKKEN: Brood, patisserie, ijs, chocolade, fruitsalades, jam.
Theïne-vrij - Gluten-vrij - Lactose-vrij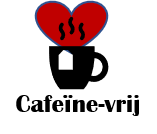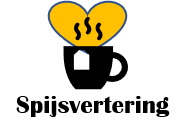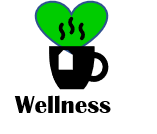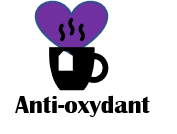 Engelse vertaling - English translation

Cinnamon sticks from Ceylon. Of course usable in tea but also applicable in Gluhwein, oriental dishes and meat. Adding cinnamon to your tea is very tasty and healthy too. Add about 4-6 cinnamon sticks to hot water (1-liter pot), leave it for about 5-10 minutes depending on how strong you want the taste of cinnamon in your tea. Depending on the type of tea and the infusion time, you add the tea during this process. Pay attention to green tea, the water must have cooled down to around 80% otherwise the tea will turn bitter.
COOKING WITH TEA: HERBS
DRINK: Cold or hot, on its own, with tea or other herbs.
STARTERS: In dressings, sauces or as a garnish
MAIN DISHES: On meat, fish, vegetables, grill dishes or barbecue. Gives extra flavor to broth or a hot sauce.
DESSERTS AND BAKING: Bread, pastry, ice cream, chocolate, fruit salads, jam.
Theine-free - Gluten-free - Lactose-free