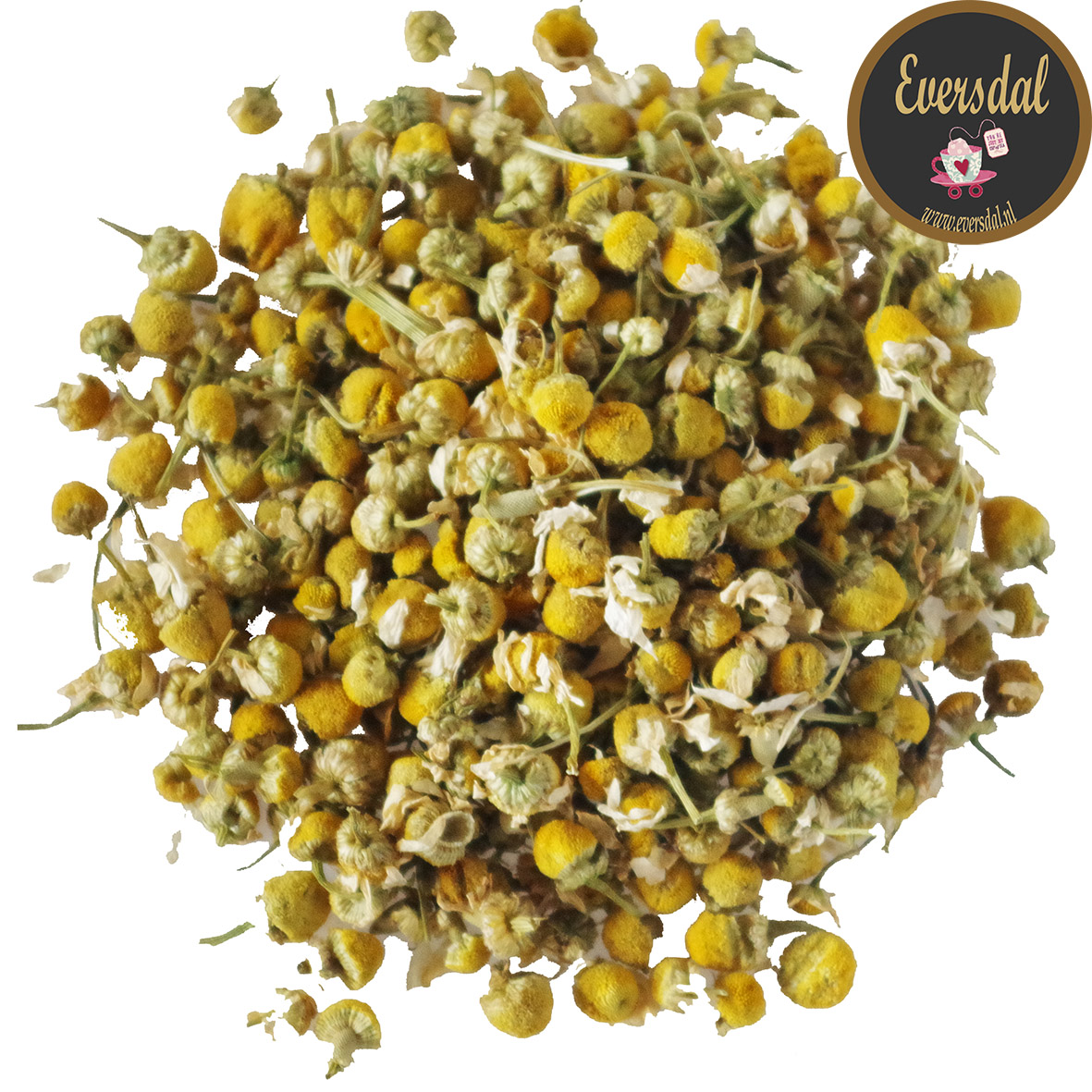 100% pure hemelse kamillebloesem! Om zo te drinken of zelf je eigen thee mee samen te stellen want dat is helemaal niet zo moeilijk, gewoon proberen, elk kopje wordt weer een beetje lekkerder! Kamille is een rustgever dus heerlijk te gebruiken voor het slapen gaan.
Ingrediënten: kamille
Het perfecte kopje: 4 gram op 90 graden, even goed laten trekken. Dit is een kruid dus hitte of te lang laten staan zal de smaak alleen sterker maken.
Kleur: licht geel
Smaak: bloemig
Tip: gebruik voor het zetten van kamille thee een papieren theezakje of een goede zeef met fijne mazen.
KOKEN MET THEE: BLOEMEN
DRANK: Koud of warm, op zichzelf, met thee of andere kruiden.
VOORGERECHTEN: In dressings, sausen of als garnering
HOOFDGERECHTEN: Op vlees, vis, groenten, grillgerechten of barbecue. Geeft extra smaak aan bouillon of een warme saus.
DESSERTS EN BAKKEN: Brood, patisserie, ijs, chocolade, fruitsalades, jam.
Theïne-vrij - Gluten-vrij - Lactose-vrij