Groene thee met Jasmijnbloemen, een klassieke Chinese specialiteit. Heerlijke bloemige geur en smaak van verse Jasmijn. De naam Jasmijn is afkomstig uit het Perzische
Yasmin
, dat 'geschenk van God' betekent. Hoe heerlijk kan Jasmijn thee zijn, zo zacht, zo bloemig.
Deze jasmijn is op traditionele manier gemaakt!

Ingrediënten: groene Chinese thee met 0,5% Jasmijnbloem.
Het perfecte kopje: 2,5 gram - 80/85°C - 2/3 minuten.
Smaak: geurig en zoet met een bloemige nasmaak.
Kleur: amber geel.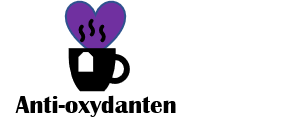 Engelse vertaling - English translation

Green tea with jasmine flowers, a classic Chinese specialty. Delicious floral scent and taste of fresh jasmine. The name Jasmine comes from the Persian Yasmin, which means 'gift from God'. How delicious can Jasmine tea be, so soft, so flowery.
Ingredients: green Chinese tea with 0.5% jasmine flower.
The perfect cup: 2.5 grams - 80/85 ° C - 2/3 minutes.
Taste: fragrant and sweet with a floral aftertaste.
Color: amber yellow.