Griekse Bergthee (Greek Mountain Tea)
€2.75
Herdersthee/Sideritis.
Deze in het wild geplukte bergthee is afkomstig uit de Griekse provincie Macedonië, heeft een heerlijk fluweelachtige textuur en is tevens rijk aan essentiële oliën. De thee heeft een fris zoete, licht citrusachtige smaak waar ook heerlijk honing aan toegevoegd kan worden. Bergthee is rijk aan ijzer, essentiële oliën en antioxidanten. Kan helpen bij verkoudheid, spijsvertering en als ontstekingsremmer.
Oorsprong al naar gelang de verkrijgbaarheid uit: Griekenland, Noord Macedonië (land) of Albanië. Ingrediënten: Griekse bergthee.
Het perfecte kopje: 2-3 gram 90°C 4 minuten.
Smaak: fris zoet, licht citrus.
Kleur: geel.
KOKEN MET THEE: KRUIDEN
DRANK: Koud of warm, op zichzelf, met thee of andere kruiden.
VOORGERECHTEN: In dressings, sausen of als garnering.
HOOFDGERECHTEN: Op vlees, vis, groenten, grillgerechten of barbecue. Geeft extra smaak aan bouillon of een warme saus.
DESSERTS EN BAKKEN: Brood, patisserie, ijs, chocolade, fruitsalades, jam.
Theïne-vrij - Gluten-vrij - Lactose-vrij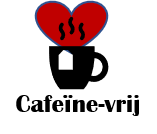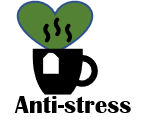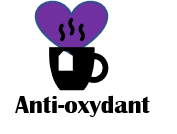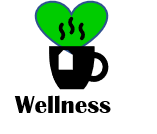 Engelse vertaling - English translation
Shepherd's tea / Sideritis. This wild-picked mountain tea comes from the Greek province
Macedonia, has a wonderfully velvety texture and is also rich in essential oils. The tea has a fresh sweet, slightly citrusy flavor to which delicious honey can also be added. Mountain tea is rich in iron, essential oils and antioxidants. Can help with colds, digestion and if anti-inflammatory.
Depending on availability, origin from: Greece, Northern Macedonia (country) or Albania.
Ingredients: Greek mountain tea.
The perfect cup: 2-3 grams 90 ° C 4 minutes.
Taste: fresh sweet, light citrus.
Color yellow.
COOKING WITH TEA:
HERBAL DRINK: Cold or warm, on its own, with tea or other herbs.
STARTERS: In dressings, sauces or as a garnish
MAIN COURSES: On meat, fish, vegetables, grills or barbecue. Gives
extra flavor to broth or a warm sauce.
DESSERTS AND BAKING: Bread, pastry, ice cream, chocolate, fruit salads, jam.
Theine-free - Gluten-free - Lactose-free