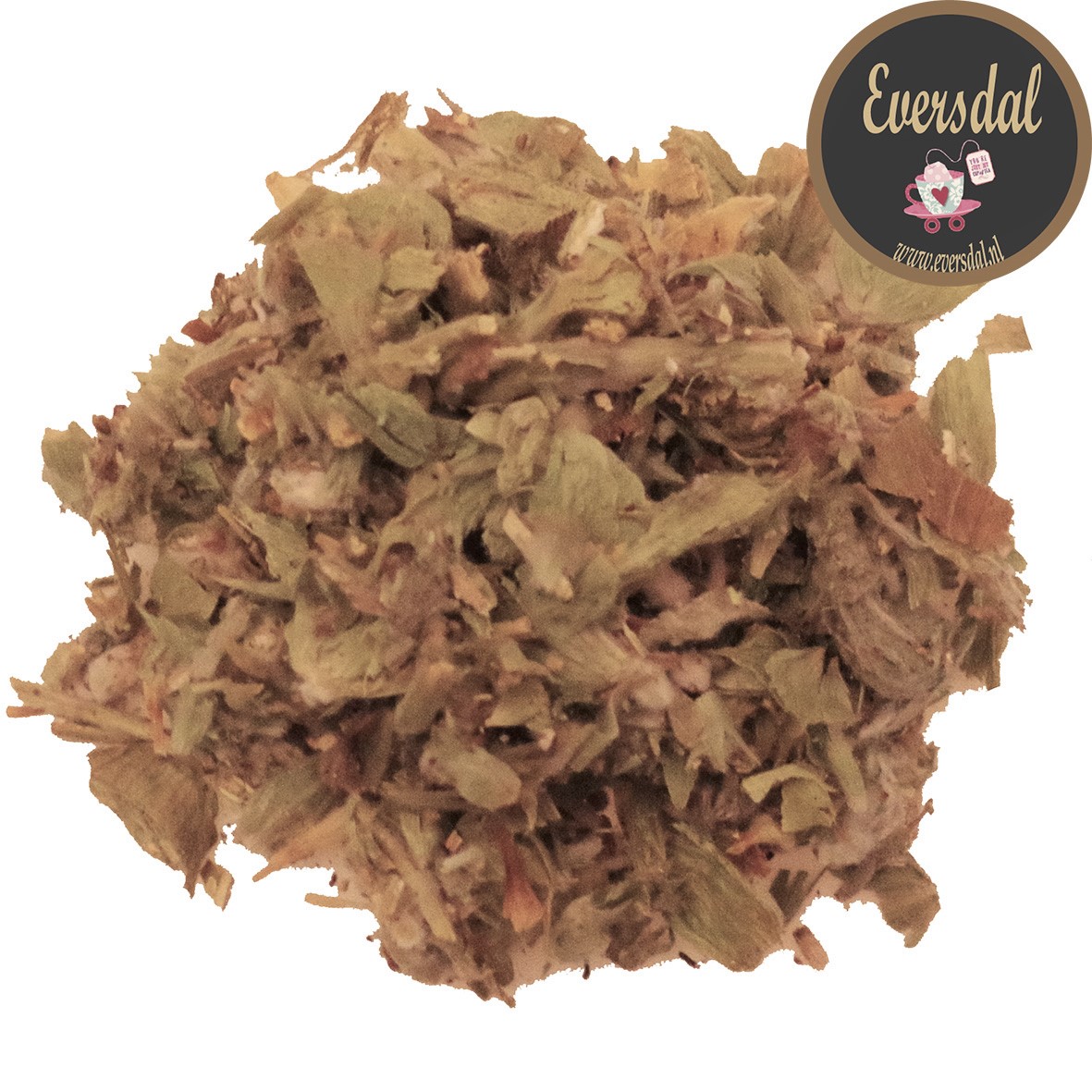 Herdersthee/Sideritis. Deze in het wild geplukte bergthee is afkomstig uit de Griekse provincie Macedonië, heeft een heerlijk fluweelachtige textuur en is tevens rijk aan essentiele oliën. De thee heeft een fris zoete, licht citrusachtige smaak waar ook heerlijk honing aan toegevoegd kan worden. Bergthee is rijk aan ijzer, essentiële oliën en antioxidanten. Kan helpen bij verkoudheid, spijsvertering en als ontstekingsremmer.
Oorsprong al naar gelang de verkrijgbaarheid uit: Griekenland, Macedonië (land) of Albanië.
Ingrediënten: Griekse bergthee
Het perfecte kopje: 2-3 gram 90°C 4 minuten.
Smaak: fris zoet, licht citrus.
Kleur: geel.

KOKEN MET THEE: KRUIDEN

DRANK: Koud of warm, op zichzelf, met thee of andere kruiden.
VOORGERECHTEN: In dressings, sausen of als garnering
HOOFDGERECHTEN: Op vlees, vis, groenten, grillgerechten of barbecue. Geeft extra smaak aan bouillon of een warme saus.
DESSERTS EN BAKKEN: Brood, patisserie, ijs, chocolade, fruitsalades, jam.
Theïne-vrij - Gluten-vrij - Lactose-vrij