Granaatappeltje (Pomegranate)
€2.65
De koninklijke granaatappel schittert in deze prachtige groene melange zowel in smaak als in uiterlijk want er is niet alleen gebruik gemaakt van de granaatappelpitten maar ook van zijn prachtige bloesems.
Ingrediënten: groene thee (90%), granaatappelpitten, granaatappelbloemen, aroma, rozenblad.
Het perfecte kopje:1/3 gram, 2-3 min, 75 graden.
Smaak: bloemig zoet
Kleur: licht groen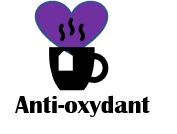 Engelse vertaling
The royal pomegranate shines in this beautiful green blend. The pomegranate is present in both taste and appearance, because not only have they used the pomegranate seeds, this blend also includes the blossoms of this beautiful fruit.

Ingredients: green tea (90%), pomegranate seeds, pomegranate flowers, aroma, rose leaf.

The perfect cup: 1/3 gram, 2-3 min, 75 degrees.

Taste: floral sweet Color: light green