Hemelse mango met frisse gember in een bed van groene thee met gele rozen knoppen en papaya. Heerlijke combinatie die je geproefd moet hebben
.
Ingrediënten: Chinese groene thee, stukjes papaya, gele rozen knoppen, natuurlijk mango aroma 1,5%, aroma, natuurlijk gember aroma 1%, kaasjeskruid en bloemblaadjes van de zonnebloem.
Het perfecte kopje: 2-3 gram op 200 cc water van ongeveer 75-80 graden, 2-3 minuten.
Kleur: licht groen.
Smaak: heerlijke zachte zoete mango met een frisse gember twist.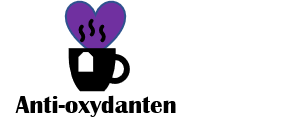 Engelse vertaling - English translation
Heavenly mango with fresh ginger in a bed of green tea with yellow rose buds and papaya. Delicious combination that you must have tasted.
Ingredients: Chinese green tea, pieces of papaya, yellow rose buds, natural mango aroma 1.5%, aroma, natural ginger aroma 1%, mallow and sunflower petals.
The perfect cup: 2-3 grams in 200 cc of water of approximately 75-80 degrees, 2-3 minutes.
Color: light green.
Taste: delicious soft sweet mango with a fresh ginger twist.