Zachte Japanse groene thee met een heerlijke zachte bloemige smaak. Hou je van Jasmijn of rozenthee, zul je deze ook zeker kunnen waarderen.
Ingrediënten: Japanse groene thee met rode roos, zonnebloem, korenbloem en aroma.
Het perfecte kopje: 2-3 gram 80°C 2-3 minuten.
Smaak:delicaat, bloemig en groen.
Kleur: licht geel.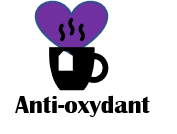 Engelse vertaling - English translation
Soft Japanese green tea with a lovely soft floral taste. If you like Jasmine or rose tea, you will certainly appreciate this tea.
Ingredients: Japanese green tea with red rose, sunflower, cornflower and aroma.
The perfect cup: 2-3 grams 80 ° C 2-3 minutes.
Taste: delicate, floral and green.
Color: light yellow