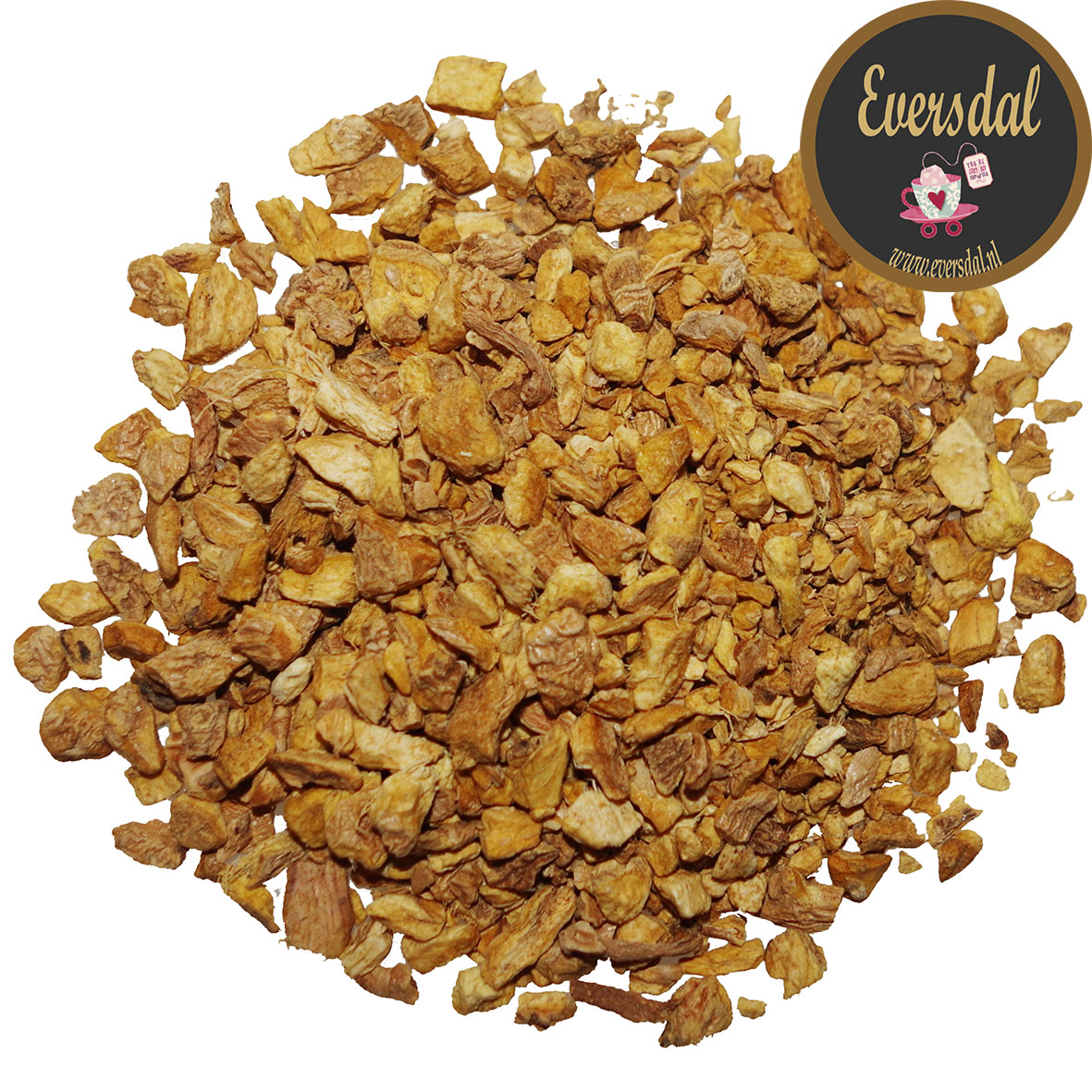 Gemberwortel gedroogd
€2.50
Gember,
Zingiber officinale.
Eindelijk, nu ook bij Eversdal, gedroogde gemberwortel. Dit is een heerlijke aromatische en vooral natuurlijke toevoeging in de thee of bij het koken en super makkelijk. Geen uitgedroogde wortelen meer in de ijskast maar gewoon in een wek potje in de kast. Gember bevat antioxidanten en kan ontstekingsremmend helpen. Het kan ook de spijsvertering bevorderen
KOKEN MET THEE: SPECERIJEN
DRANK: Koud of warm, op zichzelf, met thee of andere kruiden.
VOORGERECHTEN: In dressings, sausen of als garnering
HOOFDGERECHTEN: Op vlees, vis, groenten, grillgerechten of barbecue. Geeft extra smaak aan bouillon of een warme saus.
DESSERTS EN BAKKEN: Brood, patisserie, ijs, chocolade, fruitsalades, jam.
Theïne-vrij - Gluten-vrij - Lactose-vrij